Langmuir systems, named after Irving Langmuir, who introduced them, have become a vital part of surface chemistry. These systems represent the monolayers of molecules on water surfaces and are extensively used to study various interfacial phenomena.
Introduction to Langmuir Systems
Langmuir systems involve molecules organized as a monolayer on water or liquid substrates. This single-layer molecular arrangement provides a simplistic yet versatile platform for understanding how molecules interact with each other at interfaces.
Langmuir Films
Langmuir films, often known as Langmuir monolayers, are the physical form in which Langmuir systems are most commonly studied. These films are created by spreading molecules over the water surface in a Langmuir trough, and their properties can be controlled and studied through various means.
Langmuir Blodgett Deposition
The Langmuir-Blodgett (LB) technique is a common method for creating thin films from a Langmuir monolayer. It allows the transfer of a monolayer onto a solid substrate, creating ordered layers with precision. This technique is widely used in manufacturing various electronic and optoelectronic devices.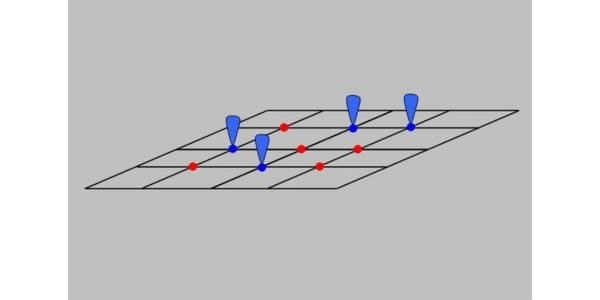 Applications of Langmuir Systems
1. Pharmaceutical Industry
Langmuir systems are used to study the interaction of drugs with cell membranes, providing valuable insights into drug delivery and efficacy.
2. Environmental Science
By simulating the ocean's surface, Langmuir systems allow researchers to investigate how pollutants interact with water, which helps in pollution control strategies.
3. Nanotechnology
Langmuir-Blodgett films are used in the fabrication of nanoscale devices, leading to advancements in nanotechnology.
Analytical Techniques
Several modern techniques are associated with Langmuir systems, including:
– Surface Pressure-Area (π-A) Isotherms: This technique provides information about the compressibility and phase transitions of the monolayer.
– Brewster Angle Microscopy (BAM): BAM allows visualization of the monolayer and its domains.
Challenges and Future Perspectives
Despite the enormous advancements, Langmuir systems still pose challenges, such as difficulty in reproducing monolayers with desired properties. However, ongoing research in the field is promising, and new methodologies are being developed to overcome these challenges.
Langmuir systems have become an indispensable tool in modern scientific research. From pharmaceuticals to nanotechnology, the potential applications are vast, making it a subject of continued interest and research. The understanding of these systems will undoubtedly pave the way for more innovative technologies and solutions in the future.
References
1. Gaines, G. L. (1966). Insoluble Monolayers at Liquid-Gas Interfaces. Interscience Publishers.
2. Kuhn, H. (2001). Molecular Films: The Langmuir-Blodgett Method. CRC Press.
3. Langmuir, I. (1917). "The constitution and fundamental properties of solids and liquids. Part I. Solids." Journal of the American Chemical Society, 39(9), 1848-1906.
Also, read Pictory AI