Advantages and disadvantages of biogas: Worldwide interest in renewable energy sources is gaining momentum. Biogas production is continuously growing as more and more people install biogas plants to produce biogas.
Biogas is ecological
Biogas is a renewable source of energy. The gas generated by bio digestion is not a pollutant; it reduces greenhouse gas emissions (i.e. it reduces the greenhouse effect). There is no combustion in the process, which means there is no emission of greenhouse gases into the atmosphere; therefore, using exhaust gases as an energy source is a great way to combat global warming. Not surprisingly, attention to the environment is one of the main reasons why biogas have become more widespread. Biogas plants significantly reduce the greenhouse effect: plants reduce methane emissions by capturing this harmful gas and using it as a fuel.
Biogas generation helps reduce dependence on the use of fossil fuels such as oil and coal. Another advantage of biogas is that, unlike other types of renewable energy, the process is natural, requiring no energy for the generation process. Furthermore, the raw materials used in biogas production are renewable, as trees and plantations will continue to grow. Manure, food waste, and crop residues are always available raw materials, making it a highly sustainable option.
Biogas generation reduces soil and water pollution
Overflowing landfills not only spread bad odour but also allow toxic liquids to drain into groundwater sources. Consequently, another advantage of biogas is that its production can improve water quality. The anaerobic digestion deactivates pathogens therefore, it is also very effective in reducing the incidence of waterborne diseases. Likewise, waste collection and management are dramatically improved in areas with biogas plants. This leads to improvements in the environment, which is why we should focus on the advantages and disadvantages of biogas.
Biogas generation produces organic fertilizer
The by-product of the biogas generation process is organic enrichment (digest), which is a perfect complement or substitute for chemical fertilizers. Discharging fertilizer from the digester can accelerate plant growth and disease resistance, while commercial fertilizers contain chemicals that have toxic effects and can cause food poisoning, among other things.
Low-cost technology that encourages a circular economy
Biogas production technology is quite cheap. It's easy to set up and requires little small-scale investment. Small biodigesters can be used directly at home, from kitchen waste and animal waste. After a while, a domestic plant pays for itself, and the materials used for the generation are completely free. The gas can be used for cooking and generating electricity. This is what allows the production cost of biogas to be relatively low. Farms can use biogas plants and waste products from their herds every day. A cow's waste can provide enough energy to power a light bulb for an entire day.
In large plants, biogas can also be compressed to obtain the quality of natural gas and used to power cars. Building these factories requires relatively low capital investment and creates green jobs. For example, 10 million jobs have been created in India, mainly in rural areas, factories, and organic waste collection.
Healthy cooking alternative for developing areas in advantages and disadvantages of biogas
Biogas generators save women and children from the difficult task of collecting firewood. As a result, more time remains for cooking and cleaning. More importantly, cooking on a gas stove instead of fire prevents the family from being exposed to smoke in the kitchen. This helps prevent fatal respiratory diseases. Unfortunately, 4.3 million people die prematurely every year from diseases attributable to domestic air pollution caused by the inefficient use of solid fuel for cooking.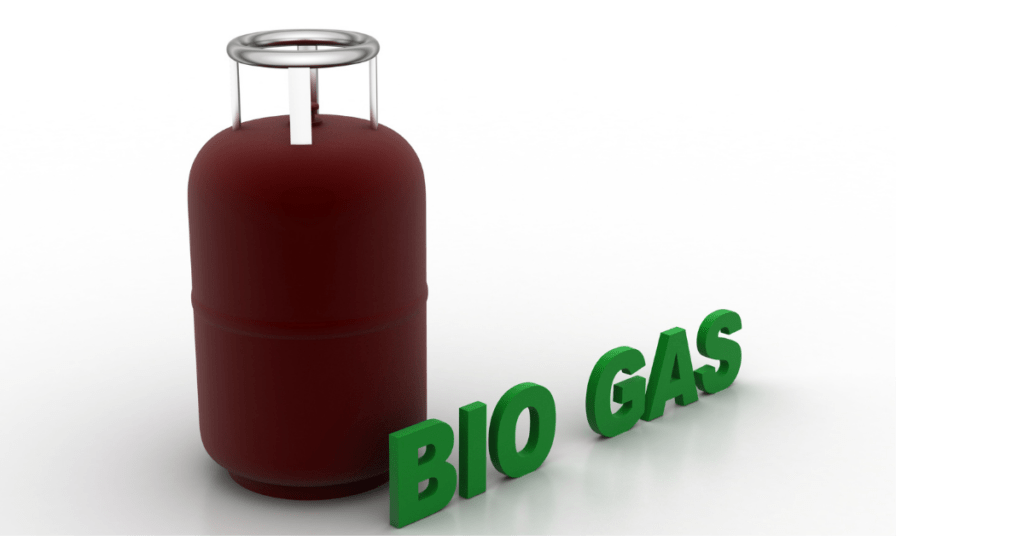 DISADVANTAGES OF BIOGAS
1. Some technological advances
In the discussing advantages and disadvantages of biogas, an unfortunate disadvantage of biogas today is that the systems utilized in biogas production aren't efficient. There are still no new technologies to simplify the process and make it abundant and cheap. This means that large-scale production to supply a large population is not yet possible. Although the biogas plants available today can meet some energy needs, many governments are unwilling to invest in the sector.
2. Contains impurities
After refining and compression, the biogas still contains impurities. If the biofuel generated is used to power cars, it can corrode the engine's metal parts. This corrosion would lead to increased maintenance costs. The gas mixture is much better suited for cooking stoves, kettles, and lamps.
3. Effect of temperature on biogas production in advantages and disadvantages of biogas
Like other renewable energy sources (e.g. solar, wind), biogas production is also influenced by climate. The ideal temperature that bacteria need to digest waste is around 37°C. In cold climates, digesters require thermal energy to maintain a constant supply of biogas.
4. Less suitable for dense metropolitan areas for advantages and disadvantages of biogas
Another disadvantage of biogas is that industrial biogas plants only add up where raw materials are plentiful (food waste, manure). Therefore, biogas generation is much more suitable for rural and suburban areas.
Some More Advantages and Disadvantages of Biogas Plant
Values and exploits biomass residues and by-products for energy production, reducing the environmental impact of waste treatment and the distribution of traditional fossil fuels;
• Contributes to the realization of the green economy expected for the future, to the creation of a circular economy model and more sustainable use of energy, guaranteeing environmental protection;
• It reduces carbon dioxide emissions. The combustion of biogas does not generate additional CO2 compared to that previously used by plant or animal biomass, unlike fossil fuels which produce it from scratch;
• Allows energy diversification. The use of biogas reduces dependence on traditional energy sources and is one of the options for clean and sustainable energy;
• biogas can be used both to produce electricity and to satisfy the demand for heating.
• It can be supplied continuously because the biomass energy is freely adjustable and can be blocked when desired, just like fossil fuels.
• Biogas plants are easier to build and the technologies implemented are less sophisticated and easier to find. There is, therefore, a reduction in costs and a lower investment in its construction compared to other renewable energy plants;
• Once the biogas has been purified from impurities and removed from CO2, they can be transformed into biomethane. It is then transported and used through traditional infrastructure, allowing countries to reduce emissions in some challenging sectors such as heavy industry and freight.
Disadvantages of Biogas Plant?
Despite the numerous advantages listed above, presents problems related to its production and use:
• To power a 1 MW plant, at least 300 hectares are needed, as a minimum usable area. Therefore, large amounts of land must be available;
• The sewage used gives off bad odours: for this reason, the plants must be far enough away from the inhabited areas to guarantee a state of well-being for the citizens;
• Transport: If the plant is located far away, adequate means of transport will be needed to transport raw materials and finished products. Heavy traffic leads to high carbon dioxide emissions; • The use of biomass residues and by-products for gas production is not easy. Its high concentration of fibres can limit the digestion of bacteria, which involves problems with mixing and formation of superficial crusts, which lead to an increase in self-consumption and a reduction in plant production.