Advantages and disadvantages of biogas: Worldwide interest in renewable energy sources is gaining momentum. Biogas production is continuously growing as more and more people install biogas plants to produce biogas.
Advantages of Biogas
Biogas is ecological
Biogas is a renewable source of energy. The gas generated by bio digestion is not a pollutant; it reduces greenhouse gas emissions (i.e. it reduces the greenhouse effect). There is no combustion in the process, which means there is no emission of greenhouse gases into the atmosphere; therefore, using exhaust gases as an energy source is a great way to combat global warming.
Not surprisingly, attention to the environment is one of the main reasons why biogas have become more widespread. Biogas plants significantly reduce the greenhouse effect: plants reduce methane emissions by capturing this harmful gas and using it as a fuel.
Biogas generation helps reduce dependence on the use of fossil fuels such as oil and coal. Another advantage of biogas is that, unlike other types of renewable energy, the process is natural, requiring no energy for the generation process.
Furthermore, the raw materials used in biogas production are renewable, as trees and plantations will continue to grow. Manure, food waste, and crop residues are always available raw materials, making it a highly sustainable option.
Biogas generation reduces soil and water pollution
Overflowing landfills not only spread bad odor but also allow toxic liquids to drain into groundwater sources. Consequently, another advantage of biogas is that its production can improve water quality. The anaerobic digestion deactivates pathogens therefore, it is also very effective in reducing the incidence of waterborne diseases.
Likewise, waste collection and management are dramatically improved in areas with biogas plants. This leads to improvements in the environment, which is why we should focus on the advantages and disadvantages of biogas.
Biogas generation produces organic fertilizer
The by-product of the biogas generation process is organic enrichment (digest), which is a perfect complement or substitute for chemical fertilizers. Discharging fertilizer from the digester can accelerate plant growth and disease resistance, while commercial fertilizers contain chemicals that have toxic effects and can cause food poisoning, among other things.
Low-cost technology that encourages a circular economy
Biogas production technology is quite cheap. It's easy to set up and requires a little small-scale investment. Small biodigesters can be used directly at home, from kitchen waste and animal waste. After a while, a domestic plant pays for itself, and the materials used for the generation are completely free. The gas can be used for cooking and generating electricity.
This is what allows the production cost of biogas to be relatively low. Farms can use biogas plants and waste products from their herds every day. A cow's waste can provide enough energy to power a light bulb for an entire day.
In large plants, biogas can also be compressed to obtain the quality of natural gas and used to power cars. Building these factories requires relatively low capital investment and creates green jobs. For example, 10 million jobs have been created in India, mainly in rural areas, factories, and organic waste collection.
Healthy cooking alternative for developing areas
Biogas generators save women and children from the difficult task of collecting firewood. As a result, more time remains for cooking and cleaning. More importantly, cooking on a gas stove instead of fire prevents the family from being exposed to smoke in the kitchen.
This helps prevent fatal respiratory diseases. Unfortunately, 4.3 million people die prematurely every year from diseases attributable to domestic air pollution caused by the inefficient use of solid fuel for cooking.
Contributes to the realization of the green economy expected for the future, to the creation of a circular economy model and more sustainable use of energy, guaranteeing environmental protection;
• It reduces carbon dioxide emissions. The combustion of biogas does not generate additional CO2 compared to that previously used by plant or animal biomass, unlike fossil fuels which produce it from scratch;
• Allows energy diversification. The use of biogas reduces dependence on traditional energy sources and is one of the options for clean and sustainable energy;
• biogas can be used both to produce electricity and to satisfy the demand for heating.
• It can be supplied continuously because biomass energy is freely adjustable and can be blocked when desired, just like fossil fuels.
• Biogas plants are easier to build and the technologies implemented are less sophisticated and easier to find. There is, therefore, a reduction in costs and a lower investment in its construction compared to other renewable energy plants;
• Once the biogas has been purified from impurities and removed from CO2, it can be transformed into biomethane. It is then transported and used through traditional infrastructure, allowing countries to reduce emissions in some challenging sectors such as heavy industry and freight.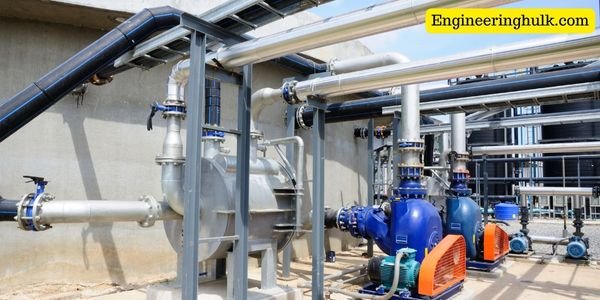 DISADVANTAGES OF BIOGAS
Not Efficient
One of the disadvantages of biogas today is that the systems utilized in biogas production aren't efficient. There are still no new technologies to simplify the process and make it abundant and cheap. This means that large-scale production to supply a large population is not yet possible. Although the biogas plants are available today can meet some energy needs, many governments are unwilling to invest in the sector.
Contains impurities
After refining and compression, the biogas still contains impurities. If the biofuel generated is used to power cars, it can corrode the engine's metal parts. This corrosion would lead to increased maintenance costs. The gas mixture is much better suited for cooking stoves, kettles, and lamps.
Effect of temperature on biogas production:
Like other renewable energy sources (e.g. solar, wind), biogas production is also influenced by climate. The ideal temperature that bacteria need to digest waste is around 37°C. In cold climates, digesters require thermal energy to maintain a constant supply of biogas.
Less suitable for dense metropolitan areas:
Another disadvantage of biogas is that industrial biogas plants only add up where raw materials are plentiful (food waste, manure). Therefore, biogas generation is much more suitable for rural and suburban areas.
• To power a 1 MW plant, at least 300 hectares are needed, as a minimum usable area. Therefore, large amounts of land must be available;
• The sewage used gives off bad odors: for this reason, the plants must be far enough away from the inhabited areas to guarantee a state of well-being for the citizens;
• Transport: If the plant is located far away, adequate means of transport will be needed to transport raw materials and finished products. Heavy traffic leads to high carbon dioxide emissions; • The use of biomass residues and by-products for gas production is not easy.
Its high concentration of fibers can limit the digestion of bacteria, which involves problems with the mixing and formation of superficial crusts, which leads to an increase in self-consumption and a reduction in plant production.
FAQ
Is biogas environmentally friendly?

Yes, biogas is considered an environmentally friendly energy source due to several reasons:
Reduced greenhouse gas emissions: The anaerobic digestion process used to produce biogas prevents the release of methane, which is a potent greenhouse gas. By diverting organic waste from landfills and capturing the methane it would generate, biogas production helps reduce overall greenhouse gas emissions.
Renewable energy production: Biogas is produced from organic waste materials, which are renewable resources. As long as a consistent supply of feedstock is maintained, biogas production can continue indefinitely.
Waste management: Biogas systems provide an effective means of managing organic waste, preventing it from being landfilled or incinerated. Proper waste management helps mitigate environmental pollution and reduces the reliance on other waste disposal methods that can have detrimental impacts.

Can biogas be used for cooking and heating?

Yes, biogas can be used as fuel for cooking and heating purposes. It can be burned directly in specially designed stoves, burners, or boilers. Biogas cooking and heating applications are particularly useful in rural areas or regions without access to reliable electricity or clean cooking fuels.

Can biogas be used as a vehicle fuel?

Yes, biogas can be used as vehicle fuel. With appropriate modifications, biogas can be used as a substitute for natural gas in compressed natural gas (CNG) vehicles. Biogas-powered vehicles are considered more environmentally friendly than those running on fossil fuels because they produce lower emissions and utilize a renewable energy source.

Does biogas have any economic benefits?

Biogas offers various economic benefits, such as:
Energy cost savings: Biogas can be produced on-site or in close proximity to its source, reducing the need for long-distance energy transportation. This localization can lead to cost savings and increased energy efficiency.
Waste management cost reduction: Biogas systems provide an alternative to traditional waste management methods, such as landfilling or incineration, which can be costly. Implementing biogas systems can help reduce waste management expenses.
Additional revenue streams: Biogas production can create additional revenue streams by utilizing waste materials that would otherwise have little or no value. For example, agricultural residues or livestock manure can be used as feedstock, adding value to these resources.
Job creation: The establishment and operation of biogas plants can create employment opportunities in areas such as construction, plant operation, maintenance, and feedstock supply.

Are there any limitations to biogas production?

Biogas production has certain limitations, including:
Seasonal variations: Some types of feedstock, such as agricultural residues, may be available only during specific seasons, resulting in seasonal variations in biogas production.
Feedstock quality and consistency: The quality and consistency of the feedstock used for biogas production can affect the efficiency and reliability of the process. Contaminants or improper waste handling practices can reduce biogas yields or cause operational issues.
Infrastructure requirements: Establishing biogas systems requires appropriate infrastructure, such as digesters, gas storage, and distribution facilities. Building this infrastructure can be challenging, especially in remote or economically disadvantaged regions.
Technical expertise: The successful operation of biogas plants requires technical knowledge and expertise in anaerobic digestion processes, waste management, and gas utilization. Access to skilled personnel or training programs may be limited in some areas.

Can biogas production contribute to agricultural practices?

Yes, biogas production can contribute to agricultural practices in several ways:
Nutrient recycling: The digestate, a byproduct of biogas production, is a nutrient-rich organic fertilizer. It can be returned to agricultural fields, enhancing soil fertility and reducing the need for synthetic fertilizers.
Odor reduction: By diverting organic waste from open storage or lagoons and using it as feedstock for biogas production, the potential odor issues associated with agricultural waste can be mitigated.
Pathogen reduction: The anaerobic digestion process in biogas production destroys many pathogens present in organic waste, reducing the risk of contamination and disease transmission.
Energy self-sufficiency: Biogas production can help farmers or agricultural businesses become more energy self-sufficient by utilizing on-site feedstock resources and generating renewable energy for their own operations.

What are some innovative uses of biogas?

Biogas is finding innovative applications beyond traditional energy generation. Some examples include:
Biomethane injection: Biogas can be further purified to produce biomethane, which has similar properties to natural gas. Biomethane can be injected into existing natural gas pipelines, expanding its usage as a transportation fuel or for other gas-dependent applications.
Biogas upgrading for hydrogen production: Through biogas upgrading technologies, the carbon dioxide (CO2) present in biogas can be separated, resulting in the production of high-purity methane and hydrogen. This hydrogen can then be utilized in various sectors, such as fuel cells or industrial processes.
Biogas-powered fuel cells: Biogas can be used in fuel cell systems to generate electricity more efficiently and with lower emissions compared to traditional combustion methods. This technology holds potential for decentralized power generation and off-grid applications.

How does biogas compare to other renewable energy sources?

Biogas offers unique advantages and disadvantages compared to other renewable energy sources:
Solar and wind power: Biogas can provide a consistent and controllable energy supply, unlike solar and wind power, which are dependent on weather conditions. Biogas can be used as a baseload or dispatchable energy source.
Hydropower: Biogas can be produced in various locations, including areas without access to running water, making it more versatile in terms of geographical applicability compared to hydropower.
Biomass and biofuels: Biogas is a specific type of biomass energy that focuses on utilizing organic waste materials. Compared to biofuels derived from crops, biogas production does not compete with food production and can make use of waste streams that would otherwise be discarded.
Geothermal energy: Biogas is not geographically constrained like geothermal energy, which requires specific geological conditions. Biogas systems can be implemented in a wider range of locations.