BBA Aviation Course at Clinical Research Institute of India (ICRI Jaipur): BBA Aviation is a three-year degree program that deals with the study of the airport, business, airlines and all aspects of the industry. The course provides in-depth knowledge of air transport, airport operations, financial accounting, passenger forecasting, marketing, airport planning, etc.
It includes financial accounting, business communication, accounting and cost management, airline marketing management, introductory course on cargo management, airlines and airports, etc. Students taking this course have strong management skills in aviation management. The study also teaches them to have a strong sense of passenger service, good communication and interpersonal skills. The course prepares students for various job opportunities available in the industry, ranging from management, marketing, passenger forecasting and other similar services.
Why study BBA Aviation?
In today's generation, time is the most precious thing, and the aviation industry plays a significant role in saving time by providing fast transportation. This industry is growing immensely, thus opening up many exciting opportunities for BBA graduates.
Here are some of the interesting points to know why studying BBA Aviation can be helpful:
BBA Aviation is a crucial driver for tourism and significantly contributes to our country's economy. Thinking about aviation, people often think about becoming a pilot or flight attendant. But there's more; this course teaches you exactly how to manage that particular industry. Students are equipped with the necessary skills to manage the smooth running of the airport and airlines. In addition to management, the sector also demands the brand. Since getting people to buy expensive services is a challenge. Therefore, BBA and MBA students have highly sought after.
BBA Aviation graduates are open to many exciting job opportunities such as credit check manager, airport manager, program manager, assistant airport manager, airport operations manager, etc. The course also offers them opportunities to get jobs in different industry sectors, such as product companies, advertising companies, marketing companies, logistics, etc. Candidates are recruited from the best and renowned airlines such as Air India, India Jet Airways, Alliance Air, Air Costa, and Air Heritage. These companies offer an average INR salary of 4 to 8 lakh per year.
Graduates also become eligible to pursue higher professional studies such as the MBA. Therefore, selecting the best College to pursue a career-oriented course such as the BBA in Aviation Management is always a critical step as your College plays a crucial role in defining your future career challenges.
ICRI Jaipur
The Clinical Research Institute of India (ICRI Jaipur) offers three years of full-time BBA in the Management Program, a flagship program. After understanding the global challenges and trends in the aviation industry, the university decided to offer this course. BBA courses in Aviation Management at the Clinical Research Institute of India (ICRI Jaipur) primarily focus on preparing highly skilled professionals who understand the challenges and laws of the competitive aviation industry and contribute to the development of the sector.
The course covers specific areas such as strategic management, personnel management, marketing, project management, air traffic control, airline operations and management, airport planning and management, tourism management, etc.
Coming now to the location and infrastructure, the Clinical Research Institute of India (ICRI Jaipur) has achieved immense growth since its establishment simply because it has maintained an awe-inspiring placement record. The institute maintains links with several brands that visit the campus and offer jobs with attractive salary packages. As a result, more than 85 per cent of BBA Aviation Management students receive job offers from leading companies at the end of the course. In addition, the institute also offers world-class physical and intellectual infrastructure. As a result, students receive all the necessary facilities during the period.
The Clinical Research Institute of India, Jaipur, also known as ICRI Jaipur, is a private institution founded in 2004. Located in Jaipur, ICRI Jaipur is known as one of the most renowned institutions in Rajasthan. The institute is accredited and approved by the National University of Jaipur. Since its creation, the institute has grown steadily, intending to create the best education system for students. Due to its excellence in New Age careers such as logistics, healthcare, and clinical research, ICRI Jaipur has successfully partnered with over 20 leading industries in India.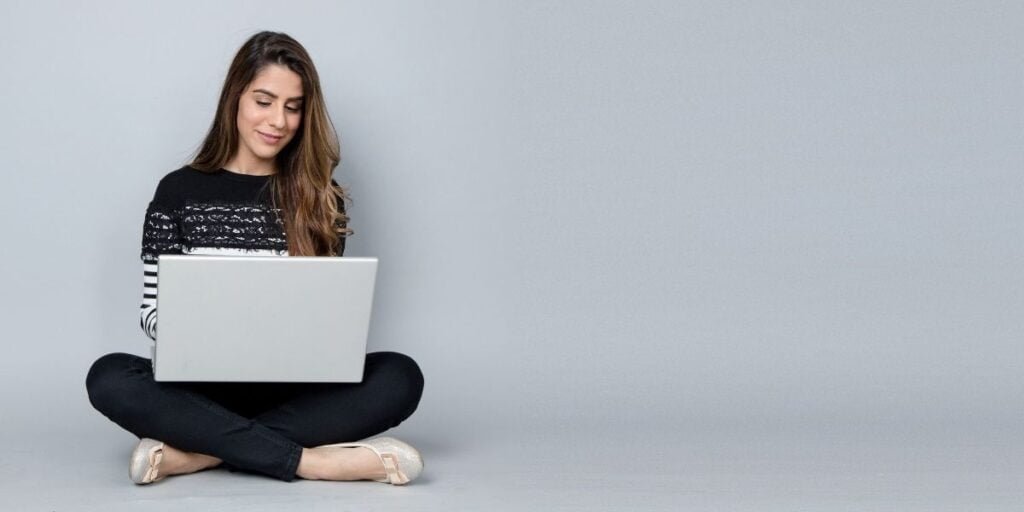 ICRI Jaipur offers MBA & BBA Aviation Management, MBA Logistics & Supply Chain Management, and BBA Logistics & Supply Chain Management courses. The ICRI Jaipur faculty is well experienced and knowledgeable, hailing from top-tier institutions around the world. The ICRI Jaipur faculty is always ready to help students with their questions, even after class time.
ICRI Jaipur faculty is one of the reasons why this institution has earned its name in quality education. The institute also has some of the most prominent alumni worldwide who stand out in their fields with their knowledge and experience. ICRI Jaipur offers live hands-on training with 100% guaranteed employment and internship opportunities for its students. Industry-oriented courses are assigned to the holistic career development of the student.
Including education, faculty and other aspects, ICRI Jaipur is also notable in infrastructure and campus. The institute (ICRI Jaipur) is spread over an area of 60 hectares with state-of-the-art infrastructure. The institute (ICRI Jaipur) offers separate hostels for boys and girls on campus, fully equipped with all facilities. In addition, ICRI Jaipur provides many other facilities to students, such as Academic Zone, A/C, Auditorium, ATM, Canteen, Computer Laboratory, gym, etc. The institute also organizes annual parties and competitions to provide students with a platform to showcase their talents.
Fees:
In the Clinical Research Institute of India (ICRI Jaipur) the fees structure is followed by the structure provided by the Government of India.
BBA (Degree in Business Administration)
Duration: 3 years Fee: INR 1.05 Lacs (annual)
Study mode: Regular BBA Aviation Management
Total intake: 30 Commission: INR 1.05 L (yearly)
BBA Logistics and Supply Chain Management
Fee: INR 1.05 L (yearly)
How to get admission to aviation?
Most colleges go for nationwide entrance test scores of:
CAT:
As we know, The Common Admission Test (CAT) is a computer-based test for admission to a graduate management program. This test consists of mainly three sections: Verbal Ability and Reading Comprehension (VARC), Data Interpretation and Logical Reasoning (DILR) and Quantitative Ability (QA). The exam is taken online for three hours, with one hour per section.
In 2020, due to the COVID cure, IIM Indore decided to take the CAT exam in 2 hours with 40 minutes dedicated to each section. The Indian Institutes of Management (IIM) have initiated this exam and use the test to select students for their business administration programs (MBA or PGDM). Testing is performed annually by one of the IIMs under a rotation policy.
In August 2011, it was announced that the Indian Institutes of Technology (IIT) and the Indian Institute of Science (IISc) would also use CAT scores instead of the Joint Management Entrance Test (JMET) to select students for their administration programs, starting with batch 2012-15. Before 2009, the CAT was a one-day paper test for all candidates. However, the pattern, the number of applications and duration have varied considerably over the years.
BELT:
BELT is a single unit qualification. Candidates are assessed on all four English language skills of reading and writing, listening and writing, and speaking.
Candidates who follow BELT will demonstrate that they can produce clear, well-structured and detailed texts on complex topics, showing controlled use of organizational schemes, connectors and cohesive devices.
Why choose BELT?
Greater confidence in presentation skills, improved communication skills in meetings and business correspondence, Ability to read business-oriented articles and proposals/
CMAT:
The questionnaire comprises four sections:
Quantitative technique
Logical reasoning
Understanding of language
General awareness
There are 25 questions in each section. While each correct answer carries four points, each wrong answer has a negative sign.
AICTE has decided to conduct CMAT in foreign countries to facilitate NRI / PIO and eligible foreign citizens to appear on CMAT to apply for admission to institutions. In India, following the CMAT merit list for 2014-15 under special provisions defined in the AICTE approval process and against all vacancies left at the end of centralized admission in management institutes.
CMAT eligibility:
AICTE has certified the qualification criteria for submitting the CMAT, which must be met by all candidates interested in taking this test. Therefore, it must be ensured that applicants must meet the CMAT qualification conditions before completing the application form. Failure to comply with it may result in the forfeiture of the candidate, regardless of the admission phase in which he is. The qualification standards are as follows:
Applicant must be an Indian citizen and can apply for the test regardless of his age.
He must have a degree in any discipline from a recognized university or institution.
In addition, postgraduate student searches were also enabled to apply last year, and their results will be disclosed before admissions for the 2017-18 school year begin.
No age limit.
Graduates with 50% in any discipline
Students in the final year of advanced courses can also apply.
GMAT:
The GMAT exam consists of four sections: an analytical writing assessment, an integrated reasoning section, a quantitative section, and a verbal section. The total test time is three hours and seven minutes. Test participants have 30 minutes for the analytical writing assessment and another 30 minutes to work on 12 questions, which often have multiple parts, in the integrated reasoning section and 62 minutes to work on 31 questions in the quantitative section and another 65 minutes to spend 36 questions in the verbal area.
| | | |
| --- | --- | --- |
| Analytical writing assessment | Duration in minutes | Number of questions |
| Integrated reasoning | 30 | 12 |
| Quantitative | 62 | 31 |
| Verbal | 65 | 36 |
| | | |
GATE:
The exam will consist of 65 questions, divided into one and two branded questions. Of the 65 questions, ten questions will be general aptitude (verbal and numerical skills), and 55 questions will be technical, based on the chosen job. The General Attitude section will have five one-point and five two-point questions representing approximately 15% of the total votes.
The Technical and Mathematical Engineering sections will have 25 one-point and 30 two-point questions, representing about 85% of the complete grades. In addition, all areas may have some multiple choice or MCQ questions, while the remaining questions may be multiple choice or MSQ questions and numerical choice or NAT questions. The exam assigns negative marks to incorrect MCQ answers. Typically 1/3 of the original grades will be deducted for wrong MCQ answers.
ICRI Jaipur offers a total of 4 courses in different courses. The National University approves all courses offered by the institute of Jaipur. Admission to the various courses offered by ICRI Jaipur is based on online exams + personal interviews. Thus, the respective candidate must be aware of the complete eligibility criteria for all courses before applying for admission. Applicants interested in the entry can visit the official website to complete the online application form or campus for offline application.
ICRI 2021 selection process:
The selection of candidates for admission to the courses offered by ICRI, Jaipur is based on an online exam followed by a personal interview.
ICRI admission process 2021:
Interested Applicants, those who meet the eligibility criteria, should apply for admission. Candidates will also need to take the online exam. In addition, suitable candidates will be called for the personal interview test. Based on the overall score obtained in both tests, admission will be provided.
ICRI Jaipur has acquired the best track record for placements in some of the best medical industries, making ICRI an essential milestone for placements. The College has developed its placement and training cells with highly experienced and dedicated professionals, developing new student development programs to prepare them for internships. The placement cells organize regular aptitude tests, personality development programs, social skills training, and training sessions for students to help shape their careers. Read the next page for full details on ICRI placements.
Syllabus:
The syllabus for the BBA Aviation course is as follows
Semester I:
English-I
Spoken English
Management Concepts
Accounting-I
Mathematics for Manager
Introduction to Aviation Industry
Mind Management and Human Values
Semester II:
English-II
Advance Spoken English
Organizational Behaviour And Human Resource Management
Accounting-II
Marketing Management
Business Law
Environment Issues in Aviation Industry
Semester III
Quantitative Techniques and Analysis
Financial Management
Managerial Economics
Business Application MS Excel
Communicative English
Customer Relationship Management
Principles of Airline and Airport Management
Galileo Ticket Reservation and Software Training
Semester IV:
Research Methodology
Airline Economics
Civil Aviation and International Business
Foreign Language German
Environmental Studies
Tourism Management
Aviation Training On Security and Ground Operations
Semester V
Management Accounting
Aviation Finance and Insurance
Aviation Law and Regulation
Cross-Cultural Studies
Aviation Transport Safety and Security
Airline Route and Strategic Planning
Minor Project: As per Approved Topic
Semester VI
Airline Operations
Simulation Centre Training on Security Fire Drill and Safety
Consumer Psychology
Air Traffic Control
Air Cargo Management
Soft Skill and Personality Development Training
Major Project: As per Approved Topic
Jobs & Scope:
There are numerous job options after completing the BBA in aviation. Graduates can get jobs in positions of airport manager, airport operations manager, etc. They receive a salary package of around INR 4-8 lakh per year. Salary usually increases with experience and higher academics. The main areas of use are airports, airlines, airline insurance companies, sales and advertising companies, educational institutions. The 3-year duration is divided into six semesters of 6 months each. The BBA program in Airport Management trains students to take on managerial and administrative roles at an airport or the aviation industry.
An airport requires a large number of employees to function smoothly and correctly. Furthermore, factors such as security, technical aspects, finance etc. must also be taken into account. To manage all these tasks, people trained to handle human resources and financial matters, security measures, etc., are needed in the airport. This is where airport management professionals come in handy! The BBA program in Airport Management is designed to train students to manage personnel, take care of technical sections such as air traffic and control, maintenance personnel, cargo department, coordinate all of them, manage finances, etc.
Important topics taught in this BBA program are airport operation, personnel management, interdepartmental coordination, safety and emergency management, cargo management, etc. Speaking of scope and career prospects, it's safe to say that the industry is poised to grow even further shortly. Along with growth, the industry will need more and more management professionals to manage airport management activities. Consequently, BBA Airport Management professionals will not be without job opportunities! One can also follow the BBAs with an MBA and thus increase their qualifications.
Job Profiles Description Average Salary Package:
Airline contract manager: The contract handlers work across multiple industries and negotiate any type of contract between the airline and the customer. Airline hiring managers deal with specific arrangements for the civil aviation sector. The salary range for the post of Airline contract manager is around 9 LPA Indian Rupees.
Airport Operations Manager: They will manage airport security, logistics and airport emergency procedures. They will be responsible for the safety and well-being of executives, pilots, airport employees and regulatory agencies. They will be the first point of contact for other directors, airline employees and the public. The salary range for the post of Airport Operations Manager is around 6.5 LPA Indian Rupees.
Deputy Airport Manager: Helps the manager to fulfil administrative responsibilities. They are responsible for maintaining employees, airport equipment, relationships with airport tenants or any other airport-related work. The salary range for the post of Deputy Airport Manager is around 7.57 LPA Indian Rupees.
Assistant Teacher: They can work by helping senior flight school or business school teachers. The salary range for the post of Assistant Teacher is around 4 LPA Indian Rupees.
Credit Control Manager: Help companies manage their financial accounts by monitoring and documenting all outstanding payments. The salary range for the post of Credit Control Manager is around 5 LPA Indian Rupees.
Some of the Various Positions in the Aviation industry are listed below
Consultants
flight forwarder
Station attendant
airport agent
Air flight instructor
senior consultant
teachers
investigator
manager
air traffic managers
aviation planners
Resources manager
Purchasing Manager
Analyst
Financial analyst
Senior team analyst
Operations analyst
airport agent
Airport Operations Supervisor
cabin crew
ground team
travel consultant
load supervisors
Management trainee
flight forwarder
Station attendant
Information representative
Crew program coordinator
Important Frequently Asked Questions about Admission to ICRI Jaipur
Q. Is there an entrance exam for ICRI Jaipur?
Yes, the institution conducts an entrance exam for candidates to judge their quantitative Ability, communication, logical reasoning, general knowledge, English, aptitude and aptitude. In addition, qualified candidates must undergo an interview and group discussion.
Q. How does ICRI's clinical research differ from other institutes?
ICRI has strong industry links and academic partnerships with some of the leading clinical research industries. It has more than 15 years of academic excellence and has been awarded the best clinical research and health management institute consecutively for six years.
Q. What documents are required for admission to ICRI Jaipur?
The following list of documents are required for admission to ICRI Jaipur
Original, self-certified photocopy of the Class 10 certificate
Original, self-certified photocopy of 12th-grade sheet
Original, self-certified photocopy of the 12th-grade provisional certificate
Migration certificate
College Mark Card (if applying for the Master's program)
Two photos
Aadhar Card / Copy of Passport
Proof of address
A printed copy of the ICRI application form
Q. Is there a distance learning program offered by ICRI?
Yes, the institute offers distance learning for applicants who cannot attend regular colleges. These courses have a pre-recorded sessions and annual exams. The candidate can apply for admission to obtain a bachelor's, Masters or even a diploma in various disciplines, flexible up to 4 years.
Q. What is the application fee to confirm admission to ICRI Jaipur?
The student must submit the application fee of 50,000 Indian Rupees to confirm their place in the Undergraduate, PG Diploma and Executive courses. Enrolment in online classes is 30,000 Indian Rupees.