The Diploma in Civil Engineering is a 3-year Diploma certificate program. After passing the 10th standard, students are eligible to pursue this program. Civil engineering is concerned with designing, constructing, and maintaining the naturally built and physical environment, including works such as roads, bridges, canals, dams, and buildings.
Civil engineering is the division of engineering concerned with the construction, design, planning, and maintenance of naturally built materials and their surroundings.
It is the oldest and bigger branch of engineering. Civil engineers are professionals responsible for supervising the design and construction of industrial plant buildings, transmission lines/towers, hydraulic works, river navigation, airport runways, skyscrapers, power plants, irrigation canals, infrastructure traffic control, and dams. , navigation channels, bridges, and railways. , sewers and roads.
• This course deals with the design, maintenance, and construction of roads, dams, bridges, buildings, etc.
• Students will learn about construction management with theoretical and practical knowledge.
• This field is one of the oldest branches of engineering in the world. It is responsible for construction and design.
• The design and construction of a naturally built environment include hydraulic works, river navigation, traffic control, transmission lines, power plants, canals, bridges, railways, etc.
Why study Diploma in Civil Engineering?
Each course has benefits and abilities; students should keep this in mind when choosing them.
• Benefits of the course: The benefits of the civil engineering course diploma are:
• You will get a good annual salary package.
• Candidates will receive other benefits such as FP, insurance, tours, etc.
• Skills needed to be part of the course: The skills needed to be part of the civil engineering course diploma:
• Leadership skills
• Problem-solving skills
•Project Management:
• Organizational skills
• Technical skills
• Creativity skills
Importance in Civil Engineering
Civil engineering involves designing structures that improve the quality of life, such as roads, buildings, and bridges. In the coming years, some of the major engineering challenges will be conserving the environment, reducing the use of the planet's precious resources, and finding ways to avoid natural disasters.

Whether you are thinking of doing Civil Engineering or already working in the industry, here are some reasons why Civil Engineering is an important ingredient for the region's economic development.
Civil engineering is a rewarding career choice.
Civil engineering is one of the future's top five most in-demand engineering jobs and one of the most lucrative career options.
Civil Engineering is a creative career option.
If you think creativity is only found in art, think again! The myriad designs for bridges, buildings, and other structures illustrate how creative and innovative civil engineers must be.
Civil engineers make the world look beautiful.
Civil engineers make the world more livable by building bridges, highways, airports, houses, hospitals, parks, tunnels, stadiums, and just about anything imaginable! They strive to build a developed community.
Civil Engineering promotes team spirit.
Civil engineering promotes cooperation and team spirit among engineers. Engineers work in teams to solve real-world problems, so if you're a team player, this is the perfect career for you.
Civil engineering is so diverse.
Civil engineering encompasses many positions, sectors, skills, and people from different areas, such as Railway Engineering, Structural Mechanics, Geotechnical Engineering, Building Materials, Project Management, and Structural and Hydraulic Design.
Admission
Like full-time degree programs, a degree in civil engineering is also admitted through entrance exams. Merit-based admissions are also conducted when applicants only need to meet the minimum aggregate score requirement. For entrance exams, universities often conduct their tests.
Some popular exams for the same are Delhi CET and also MP PPT. Many top universities and colleges in India offer degree courses in civil engineering. Some examples are Jamia Millia Islamia, Golgotha's University, Lovely Professional University, and Chandigarh University.
The application process is completely online, and so is the test. The test program contains not only PCM questions but also general knowledge. After the written test, pre-selected students appear for future admission rounds as advisors.
Process for taken Admission to Diploma in Civil Engineering
Merit Selection Admission and Entrance Examination are the two options by which you can apply to a college and university to study this course.
Merit-Based Admission:
• List of merits published in percentage. Information related to the list of merits is updated on the University website and in newspapers.
• Check your percentage and go to the university for the admission process.
• The admission date is published by colleges and universities.
Admission based on the entrance exam:
• Appropriate registration forms posted by colleges and universities on their online portals with registration fees.
• Submit your rates and fill in the form before the last minute.
• The admission card is released by them 72 hours after the exam.
• The exam date is disclosed by them with the due information of place and time.
• A results declaration date will be issued with the list of cuts and the date of verification of the documents by them.
Scope and career plan
Civil engineers have the best scope of most engineering disciplines. Most people choose to look for a job after graduating in civil engineering. When they do, because of heat, the first job option is that of a beginning civil engineer.
This is a junior position where you would work on project planning, design, construction, and maintenance. Work is available in various sectors, such as schools, universities, government, and the private sector, as well as on a contract or full-time basis. With time and experience, the junior-level position transforms into a mid-level position.
On the other hand, after a civil engineering degree, people are also eligible for higher education options. Depending on the previous degree, a bachelor's or master's degree can be chosen in the same concentration.
Eligibility
• The eligibility criteria for the course is that students must pass the tenth grade or equivalent with a minimum of 50% grades from a recognized university or institute.
• 5% moderation for reserved category students.
• The PCM stream must be the mandatory stream.
Advice for entrance exams
Here are some entrance exam tips to gain admission to a good college or university.
• You must read the newspapers daily. You can check The Hindu, The Times Of India, the Economic Times, etc.
• Students must identify their area of interest as soon as possible.
• Learn to manage time, as you need to manage your classes with self-study.
• You should practice the questions as much as you can. Practice helps you identify the time spent on each question.
• You must have trained your mind for the coverage of the program.
• Develop learning strategies and understanding of concepts.
• Use fewer books for theory and more books for practical topics.
• A very important piece of advice is to practice the previous questions.
• You must find the best institute for exam preparation.
Diploma in Civil Engineering Works
Jobs after earning a degree in civil engineering are usually in the junior position or in the position of assistant to a senior engineer. Most of the jobs for which the title holder is eligible are contractual. Over time, the individual may transition to a full-time worker. For reference, the following are the top five open positions after civil engineering courses.
Civil engineer
Most students wonder what happens after getting their civil engineering degree; their first choice is usually civil engineering. For example, civil engineers work on projects, including constructing roads, railways, airports, bridges, water systems, etc. These projects are available to both the public and private sectors.
Through the efforts of civil engineers, goods can be transported from one city to another, and the transportation of electricity and water also becomes easy. The engineer will plan, design, build and also maintain your projects from start to finish.
Civil engineers need knowledge of CAD or similar engineering design software. Interpersonal and communication skills are also essential. On average, civil engineers have median base salaries of INR 3,10,403 LPA.
Structural engineer
Among the list of civil engineering jobs, structural engineering is a sub-specialization. Structural engineering is a branch of civil engineering where students are taught to construct the bones of buildings. The bones refer to the interior framework upon which the building is built and the framework.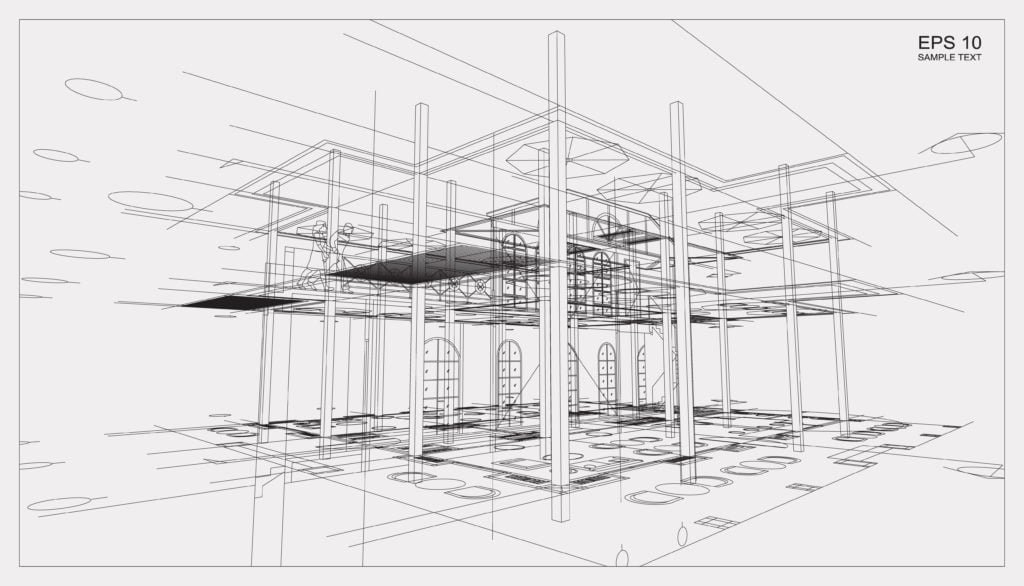 The structural engineer must know how to make structures stable and rigid to survive environmental disasters.
Structural engineers have a thorough understanding of different building materials. Thanks to these engineers' work, bridges and large buildings are safe to walk on and use.
Structural engineers also work with builders and public and private agencies. With a minimum degree, structural engineers must also earn a bachelor's and master's degree. Regardless of experience, Structural Engineers earn around INR 4,83,569 LPA.
Transportation engineer
Another CE subspecialty that has to do with civil engineering but with transportation systems is transportation engineering. The city's transportation system is a lineage that keeps the entire city running. Having fluid railways and metro lines is essential to avoid million-dollar losses.
The transportation engineer does just that through his experience. In addition to public transportation, they are also involved in roads, pipelines, space transportation, and traffic control systems. This is a team role where the engineer designs and builds transportation systems according to the city's needs.
Talking with contractors, local agencies, and the public to get feedback is also important to the transportation engineer. Another part of his responsibilities includes writing and preparing reports to present to interested parties. The salary for this role varies by employer but averages INR 4,50,000 LPA.
Construction engineer
Construction projects are colossal and require massive efforts from many different people. There are people to lay bricks, make electricity and also lay pipes. In these cases, it is necessary for the person to bring all these different elements together so that they work together. This person is known as a Construction Engineer.
The construction engineer will draw up the construction plan and review its development. Other minor but important tasks include managing inventory, following safety protocols, and recording construction progress.
The Construction Engineer will also conduct regular meetings with senior management. People in this role must have strong leadership skills, time management, and the ability to communicate clearly. After fulfilling all his duties, the Construction Engineer is paid around INR 4,98,774 LPA.
Environmental engineer
Any construction that involves the environment becomes part of Environmental Engineering. These are examples of projects that environmental engineers work on water cleaning plants, air pollution plants, waste disposal, and also public health. The aims of engineers are to minimize pollution levels and also prevent the spread of harmful chemicals.
Any project they are a part of is focused on removing harmful pollutants from the environment. Like other branches of Civil Engineering, Environmental Engineers are also in charge of the planning, construction, and maintenance of parts of the project.
These are the roles for the part of a larger team, and there are large people throughout the design process. Projects of this nature must comply with national and state guidelines, and as such, the responsible engineer must be aware of the necessary legislation. For Environmental Engineer, the normal salary is INR 4,53,573 LPA.
Diploma in Civil Engineering Salary
There must be growth and sufficient return on investment in graduate school. Here, let's take the salary of a Civil Engineer as a reference. As we mentioned, the average salary for this role is INR 3,10,000 LPA.
For fresher students with no experience, the starting salary is INR 2,43,000 LPA. Thereafter, between one and four years, the salary rises to R$ 2,930 EPS. With five to nine years of experience, degree holders earn INR 4,50,000 LPA.
Also, during the last degree or between ten and nineteen years of experience, the average value is INR 6,48,000 LPA. Finally, applicants with more than twenty years of experience earn INR 9,67,000 LPA.
Civil Engineering Portal
As is evident, civil engineering has a wide scope in India today. Civil engineering degree holders no longer need to fall behind their full-time undergraduate peers. With a little research, students can be working full-time at a high-paying job in no time. Meanwhile, you can review your studies and clear up your doubts.