Tesla Inc., a leading automotive and energy company, has taken the world by storm with its innovative electric vehicles and green energy solutions. If you're looking to invest in Tesla's stock, eToro might be the platform for you. In this detailed guide, we will explore how to buy Tesla stock on eToro, an online trading platform that enables users to invest in various assets.
What is Tesla Inc.?
Tesla, founded in 2003 by Elon Musk and a group of engineers, aims to transition the world to sustainable energy. With products ranging from electric cars to solar panels and energy storage, Tesla is a pioneer in renewable energy technologies.
What is eToro?
eToro is a social trading and investment platform that offers a wide range of financial instruments including stocks, cryptocurrencies, commodities, and more. With over 20 million registered users worldwide, eToro allows individuals to invest in and trade various assets seamlessly.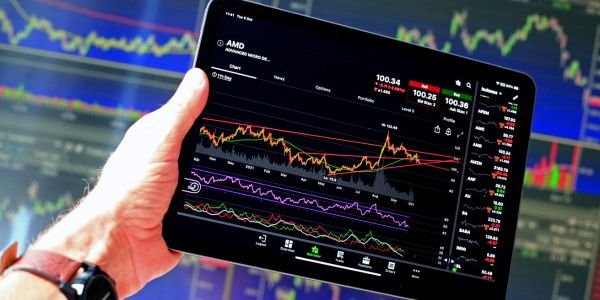 Why Buy Tesla Stock on eToro?
eToro's platform offers several advantages for those interested in buying Tesla stock:
1. User-Friendly Interface: eToro's easy-to-navigate interface ensures that both novice and seasoned investors can trade with ease.
2. Social Trading Features: eToro allows users to follow experienced traders, join discussions, and even copy trading strategies.
3. No Commission on Stock Trading: Unlike other platforms, eToro does not charge any commission on stock trading, making it a cost-effective option.
4. Regulated Platform: eToro operates under the regulation of several financial authorities, ensuring a secure trading environment.
How to Buy Tesla Stock on eToro: Step-by-Step Guide
Here's a step-by-step guide on how to buy Tesla stock on eToro:
1. Create an Account
– Visit eToro's official website.
– Click on "Sign Up" and complete the registration process.
– Verify your identity by providing the required documents.
2. Deposit Funds
– Log in to your account.
– Click on "Deposit Funds" and choose your preferred payment method.
– Enter the amount and complete the transaction.
3. Search for Tesla Stock
– Use the search bar to type "Tesla".
– Click on Tesla's stock from the search results.
4. Buy Tesla Stock
– Click on the "Trade" button.
– Enter the amount you wish to invest.
– Choose your preferred order type and leverage (if applicable).
– Click on "Open Trade" to complete the purchase.
Understanding the Risks and Rewards
Investing in Tesla or any other stock comes with both potential rewards and risks. Make sure to analyze the market trends, and Tesla's financial reports, and consult with a financial advisor if needed.
Buying Tesla stock on eToro is a process that offers an accessible, transparent, and efficient way to invest in one of the most innovative companies of our time. eToro's platform makes it easy for individuals to be part of Tesla's vision for a sustainable future.
Please remember that all investments come with risks, and it is essential to do thorough research or consult with a professional if needed.
Features of eToro
The following are 15 features that have been associated with eToro:
Social Trading: eToro allows users to follow and copy the trades of experienced investors, facilitating collaborative trading experiences.
CopyTrading: A signature feature that enables users to automatically copy the trades of successful traders, proportionally and in real-time.
CopyPortfolios: Professionally managed portfolios that bundle together various assets or top traders within a market strategy, enabling diversified investment.
Wide Range of Assets: Offers a variety of trading instruments, including stocks, commodities, currencies, ETFs, indices, and cryptocurrencies.
Cryptocurrency Trading: Enables direct trading in a wide range of cryptocurrencies.
User-Friendly Interface: Known for its intuitive and user-friendly design that caters to both novice and experienced traders.
Virtual Trading Account: Offers a demo account with virtual money, allowing users to practice trading without risking real funds.
Leveraged Trading: Provides the ability to trade with leverage, although this comes with increased risks.
Mobile Trading: Offers a mobile application to trade and monitor investments on the go.
Regulated Platform: eToro operates within various regulatory frameworks in different jurisdictions, providing a level of trust and compliance.
Educational Resources: Features tutorials, webinars, and educational content to help users understand trading and investing concepts.
Risk Management Tools: Includes options to set stop-loss and take-profit levels to manage the risk associated with trading.
Customizable Watchlists: Users can create and customize watchlists to keep track of specific assets or markets.
Real-Time Data and Charts: Provides real-time price data, charts, and technical analysis tools to assist in trading decisions.
Community Engagement: Has an integrated social network where users can share insights, and strategies, and communicate with other traders.
Also, read Langmuir systems