S 580 Introduction:
The S 580 Sedan by Mercedes-Benz has captured the imagination of luxury car enthusiasts worldwide. With its blend of elegance, performance, and advanced technology, the S 580 Sedan sets new standards in the automotive industry.
The S 580 Sedan for the 2023 model year encapsulates the epitome of luxury, performance, and advanced technology. With its powerful engine, spacious interior, and a plethora of innovative features, the S 580 Sedan offers an unparalleled driving experience. Whether you seek opulence, exceptional performance, or cutting-edge technology, the S 580 Sedan stands out as a remarkable choice in the premium sedan segment.
S 580 Specifications:
• Engine: The S 580 Sedan is equipped with a robust 4.0-liter V8 engine, boasting an impressive power output of 496 horsepower.
• Transmission: It seamlessly shifts gears with a 9-speed automatic transmission system, providing a smooth and refined driving experience
• Acceleration: This sedan can accelerate from 0 to 60 mph in just 4.6 seconds, a testament to its exceptional performance capabilities.
• Fuel Efficiency: The S 580 Sedan incorporates advanced fuel-saving technologies, ensuring respectable fuel efficiency for both city and highway driving.
• Drive Modes: Drivers can choose from multiple drive modes, including Comfort, Sport, and Eco, allowing for a personalized driving experience.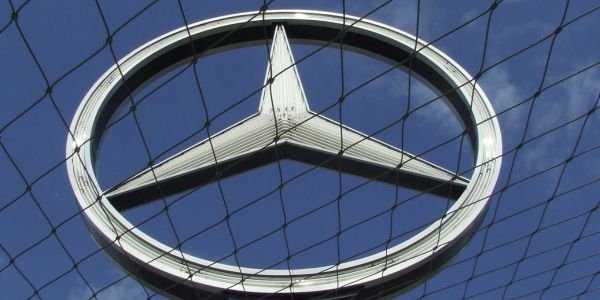 Dimensions of S 580:
• Length: The S 580 Sedan measures approximately 205 inches in length, exuding a commanding presence on the road.
• Width: With a width of around 75 inches, the S 580 Sedan offers ample space for passengers and provides stability during every drive.
• Height: Standing at approximately 59 inches, the sedan strikes a balance between aerodynamics and interior headroom.
• Wheelbase: With a generous wheelbase of approximately 124 inches, the S 580 Sedan ensures stability and a smooth ride.
S 580 Features:
The S 580 Sedan boasts an array of features that enhance both comfort and technology. Here are some notable features to look forward to:
• Panoramic Sunroof: The large panoramic sunroof floods the cabin with natural light, creating an open and airy atmosphere.
• Massaging Seats: Front seats equipped with massage functionality offer a luxurious and relaxing experience during journeys.
• Burmester Surround Sound System: Enjoy an immersive audio experience with the exquisite Burmester surround sound system, delivering crystal-clear sound throughout the cabin.
• Augmented Reality Navigation: The advanced augmented reality navigation system overlays real-time directions onto the windshield, ensuring easy navigation and enhanced visibility.
• Active Parking Assist: The S 580 Sedan comes with an advanced parking assist feature that utilizes sensors and cameras to effortlessly maneuver into tight parking spaces.
S 580 Pricing (2023 model):
The pricing of the S 580 Sedan for the 2023 model year may vary based on trim levels and optional features. Here is a breakdown of the approximate pricing for each variant:
• S 580 Sedan Base Model: Starting at $100,000
• S 580 Sedan with Premium Package: Starting at $110,000
• S 580 Sedan AMG Line: Starting at $120,000
• S 580 Sedan Maybach Edition: Starting at $170,000
Also, read the 2023 toyota camry configurations