In today's digital age, effective and engaging math education is more accessible than ever. Among the plethora of online resources available for students, parents, and educators, Math Playground stands out as a premier platform for interactive math learning. Offering a mix of games, puzzles, and problem-solving activities, it has become a go-to destination for students who want to hone their mathematical skills while having fun.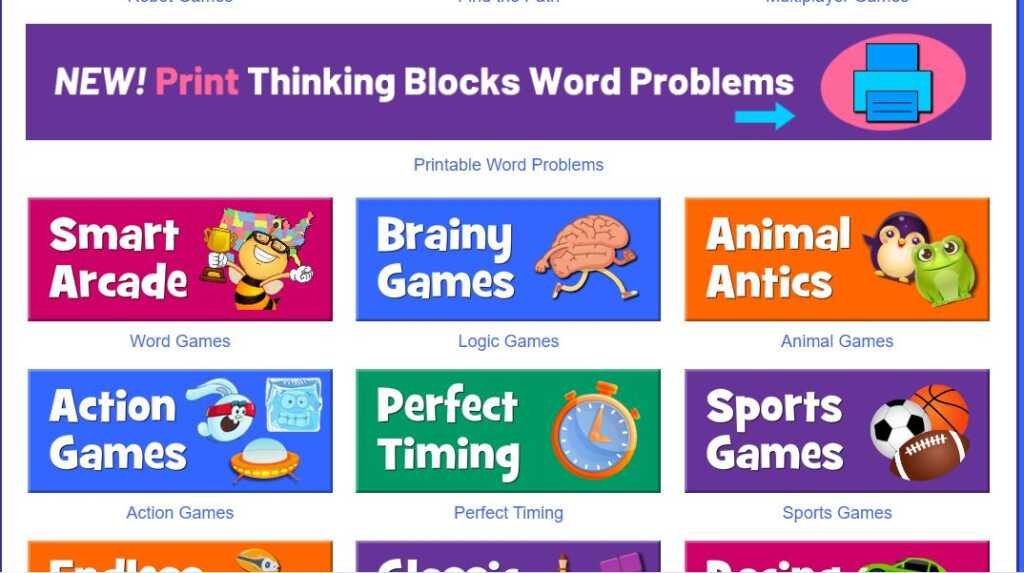 What is Math Playground?
Math Playground is a free online platform designed to help elementary and middle school students improve their math skills through games, word problems, logic puzzles, and a variety of interactive activities. Established in 2002 by a math teacher, the platform aims to provide an engaging way for kids to practice and understand mathematical concepts.
Features and Offerings
Math Games: These are arguably the most popular features of Math Playground. With a plethora of games covering topics from basic arithmetic to geometry, there's something for every learner. These games are not only educational but also entertaining, making learning feel less like a chore.
Word Problems: To foster the practical application of mathematical concepts, Math Playground offers word problems. These help students develop critical thinking skills and understand real-world applications of math.
Logic Puzzles: These are excellent tools for nurturing problem-solving skills. By solving these puzzles, students can sharpen their logical reasoning and analytical thinking.
Math Videos: For those who need a deeper understanding or a quick refresher on certain concepts, there are instructional videos that explain topics in a simple, easy-to-understand manner.
Worksheets: Math Playground also offers printable worksheets for offline practice, catering to various topics and grade levels.
Manipulatives: Interactive tools, like number lines and fraction bars, help students visualize and understand complex mathematical concepts.
What are the top 10 funniest games on Math Playground?
Based on popularity and general feedback, here are ten games from Math Playground that have been considered engaging and fun by many:
Run 2: A 3D game where players run or skate through space, avoiding holes and jumping between walls to reach the end of a level.
Duck Life: This is a game where players train a duck in various skills to make it the champion racer. It combines elements of strategy, training, and racing.
Sugar, Sugar: A puzzle game where players must draw paths to guide falling grains of sugar into designated cups.
Wheely: This series of games involves solving puzzles to help a cute car named Wheely reach the end of each level, overcoming various obstacles along the way.
Parking Panic: A strategic game where players need to move cars in a crowded parking lot to create a path for the red car to exit.
Math Millionaire: Based on the popular game show "Who Wants to Be a Millionaire?", this game tests math knowledge through multiple-choice questions. Players can aim to win a virtual million dollars by answering a series of increasingly challenging questions.
Bloxorz: A puzzle game where the objective is to get a rectangular block to fall into a square hole without falling off the edges.
Ratio Rumble: This game focuses on fractions and ratios. Players need to match equivalent ratios to defeat their opponents in a virtual cook-off.
Trap the Mouse: A logic game where the goal is to trap a mouse by placing pillars around it before it escapes.
Math Hop: A game that tests mathematical skills in a platformer setting. Players hop between platforms by solving math problems to progress.
Is Math Playground good for kids?
Math Playground is a widely recognized platform designed specifically for kids, aiming to make math learning engaging and enjoyable. Let's delve into why Math Playground is beneficial for kids:
1. Educational Value:
Aligned with Standards: Many of the games and activities on Math Playground are aligned with Common Core State Standards. This means that the content is not just fun but also meets the educational benchmarks set for school curricula.
Diverse Math Topics: From basic arithmetic and geometry to more advanced topics like algebra and logic puzzles, Math Playground covers a broad spectrum of mathematical concepts suitable for elementary and middle school students.
2. Engaging Gameplay:
Interactive Learning: The platform uses a game-based approach, which has been shown to enhance learning outcomes by making lessons interactive and engaging.
Encourages Critical Thinking: Beyond rote calculation, many games on Math Playground challenge kids to apply problem-solving skills, fostering deeper understanding and analytical thinking.
3. Safe Online Environment:
Ad-Free: Math Playground, especially in its premium version, offers an ad-free experience. This ensures that kids are not distracted by advertisements or potentially exposed to inappropriate content.
User-Friendly Interface: The website is designed with kids in mind, ensuring that navigation is straightforward and unintimidating.
4. Flexibility and Accessibility:
Range of Skill Levels: Activities and games on Math Playground cater to a variety of skill levels, allowing kids to progress at their own pace or find tasks suited to their current proficiency.
Device Compatibility: Being web-based, Math Playground can be accessed from multiple devices, including tablets and desktops. This facilitates learning on the go or in diverse environments.
5. Parent and Teacher Resources:
Monitoring and Assessment: Math Playground provides tools for educators and parents to track a student's progress, making it easier to identify areas of strength and those needing improvement.
Printable Resources: Beyond online games, the platform offers printable worksheets for offline practice, allowing for versatile learning approaches.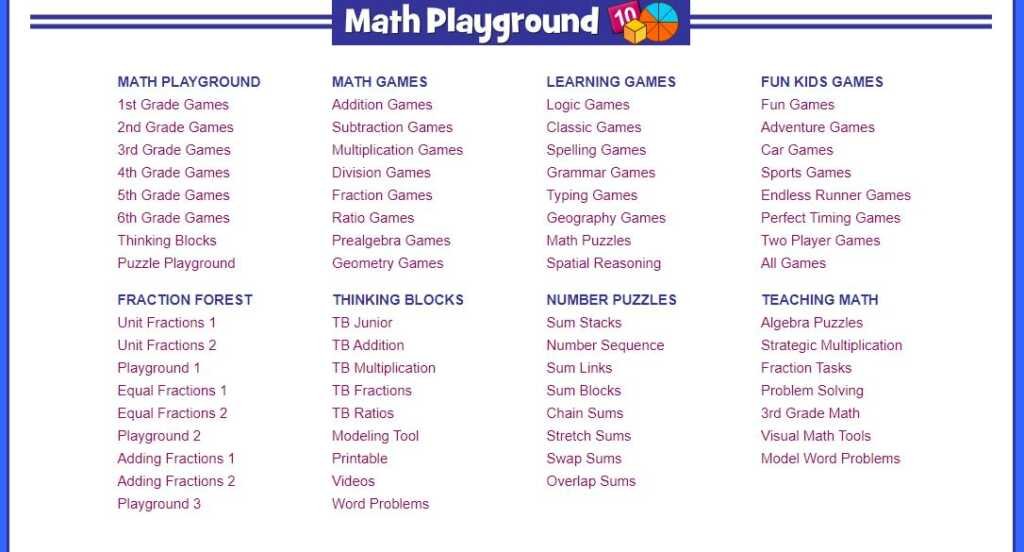 Top 30 Math Playground games?
Run 2
Duck Life series
Sugar, Sugar
Wheely series
Parking Panic
Math Millionaire
Bloxorz
Ratio Rumble
Trap the Mouse
Math Hop
Math Man (similar to Pac-Man)
Make a Number
Math Tiles
Treasure Quest
Number Bonds
Geometry Picnic
Moto X3M
Penguin Jump Multiplication
Rabbit Samurai
Math Monster Multiplication
Slide and Roll
Ratio Blaster
Area and Perimeter Shapes
Red Block Returns
Math Surpass
Rocket Angles
Escape from Fraction Manor
Factory Balls
Space Race Multiplication
Candy Challenge
Who owns Math Playground?
Math Playground was created and owned by Colleen King. She developed the platform in 2002 to help her students practice math skills in an interactive and engaging manner. Colleen King's dedication to education and her understanding of mathematics and technology allowed Math Playground to become a well-regarded resource for math instruction and practice among students, parents, and educators.
However, ownership or business structures can change over time, so for the most recent details, you might want to refer directly to the Math Playground website or associated official channels.
Also, read Stiletto Nails