In the realm of typography, bubble letters have carved a unique and playful niche for themselves. Their bold and rounded forms make them instantly recognizable, and they have become a popular choice for various creative applications.
What Are Bubble Letters?
Bubble letters, also known as bubble fonts or balloon letters, are a style of lettering characterized by their rounded, puffy, and inflated appearance. They resemble the contours of soap bubbles or air-filled balloons, hence the name. Bubble letters are typically created by outlining the basic shapes of letters and filling them with color or shading.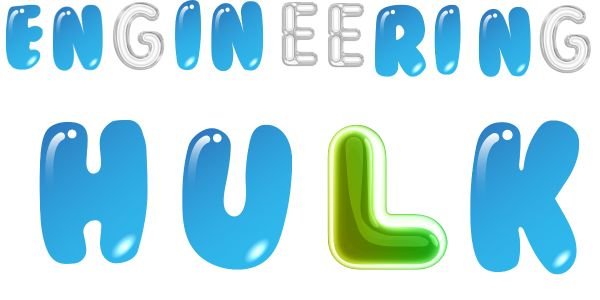 Origins and Evolution
The origins of bubble letters can be traced back to the graffiti culture of the 1970s in New York City. Graffiti artists began experimenting with exaggerated, rounded letterforms to create eye-catching and visually striking tags. The style gained popularity and quickly spread beyond the confines of street art. Bubble letters found their way into album covers, advertisements, and other forms of graphic design, becoming a beloved element of pop culture.
Characteristics of Bubble Letters
Bubble letters possess distinct characteristics that set them apart from other typefaces. Here are some key features:
1. Roundness: 
The rounded forms of bubble letters are their defining trait. Each letter is crafted to mimic the shape of a bubble, with soft curves and no sharp angles.
2. Inflation: 
Bubble letters have a visually inflated appearance, giving them a playful and lighthearted vibe. The letters are usually thick and plump, reminiscent of air-filled balloons.
3. Outline and Fill: 
Bubble letters are typically outlined to emphasize their shape and filled with vibrant colors or shading to enhance their three-dimensional effect. The use of gradients and shadows adds depth and dimension to the letters.
4. Customization: 
One of the joys of bubble lettering is its flexibility and room for personalization. Artists often add embellishments, patterns, or decorative elements to make their bubble letters unique and eye-catching.
Uses of Bubble Letters
Bubble letters offer endless possibilities for creative expression and are widely used in various applications:
1. Art and Design: 
Bubble letters are a favorite among artists and designers for creating posters, illustrations, logos, and typography-based artwork. Their whimsical nature and bold appearance make them ideal for conveying a fun and energetic message.
2. Crafts and DIY Projects: 
Bubble letters are commonly employed in crafts and do-it-yourself (DIY) projects such as scrapbooking, card making, and home decor. Their simplicity and appeal make them accessible even to beginners.
3. Children's Content: 
Bubble letters are often utilized in children's books, educational materials, and toys due to their playful and child-friendly aesthetic. Kids are drawn to the vibrant and cheerful nature of bubble lettering.
4. Online Content: 
Bubble letters have found their way into the digital realm, where they are used on websites, social media graphics, and digital art. They can add a touch of whimsy and personality to online content.
Mastering the Art of Writing Bubble Letters: A Step-by-Step Guide
Step 1: Gather Your Materials
Before you begin writing bubble letters, gather the necessary materials:
1. Paper: 
Start with a blank sheet of paper or a sketchbook to practice your bubble lettering skills. You may also use grid paper or lined paper to help maintain consistency.
2. Pencil: 
Use a soft lead pencil for sketching your letters. It allows for easy erasing and adjustments as you refine your designs.
3. Eraser:
 Keep a good quality eraser nearby to correct any mistakes or make adjustments to your letterforms.
4. Fine-tip Marker or Pen: 
Once you're confident with your pencil sketches, use a fine-tip marker or pen to outline and refine your bubble letters.
Step 2: Plan and Sketch
Start by planning the word or phrase you want to write in bubble letters. Consider the overall composition, letter size, and spacing. Follow these steps to sketch your bubble letters:
1. Write the letters: 
Begin by writing your chosen word or phrase in simple, block letters. Keep the letters evenly spaced and avoid overlapping at this stage.
2. Add roundness: 
Gradually round the corners and edges of each letter to give them the signature bubble shape. Focus on creating soft curves and avoid sharp angles.
3. Inflate the letters: 
Thicken each letter, making them appear inflated and plump. Increase the width uniformly to maintain consistency throughout.
Step 3: Outline and Fill
Once you're satisfied with your pencil sketches, it's time to outline and fill your bubble letters:
1. Outline: 
Use a fine-tip marker or pen to carefully trace over the pencil lines, giving your letters a bold and defined appearance. Pay attention to keeping the outlines consistent and smooth.
2. Color or shade: 
Select vibrant colors that complement your design or project. Fill the inside of each letter with color, either by using colored markers or by shading with pencils. You can experiment with gradients, and patterns, or even add shadows to create depth.
Step 4: Refine and Personalize
To elevate your bubble letters to the next level, consider these refining and personalization techniques:
1. Add embellishments: 
Get creative by adding decorative elements, such as stars, hearts, or swirls, to enhance your bubble letters and make them stand out.
2. Experiment with styles: 
Explore different bubble letter styles, such as outline-only letters or incorporating different textures within each letter. Play around with variations to find a style that suits your project or personal taste.
3. Practice consistency: 
Consistency is key when writing bubble letters. Pay attention to the size, thickness, and overall shape of each letter to create a harmonious and professional-looking composition.
Also, read Mandela's effect