The Mandela Effect is a captivating phenomenon that has piqued the interest and imagination of people around the world. It refers to the peculiar instances where a large group of people collectively misremember or recall a particular event, fact, or detail differently from the historical records. Named after Nelson Mandela, this phenomenon gained prominence in the early 2010s and has since sparked numerous debates and theories of reality.
Origins of the Mandela Effect:
The term "Mandela Effect" was first coined by paranormal researcher Fiona Broome, who noticed a discrepancy between her memory of Nelson Mandela's death and the actual historical account. Broome discovered that many others shared her misremembered belief that Mandela had died in prison during the 1980s, while he, in reality, was released in 1990 and became the President of South Africa in 1994. This led her to investigate similar cases of collective memory distortions, giving birth to the concept of the Mandela Effect.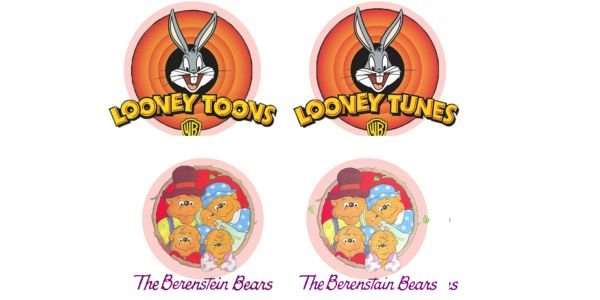 Explanations and Theories:
Numerous theories attempt to explain the Mandela Effect phenomenon, including:
1. False Memory: 
One plausible explanation is that these collective memory inconsistencies stem from the fallibility of human memory. Our memories can be influenced by external factors such as suggestion, misinformation, and the reconstructive nature of recall, leading to the formation of false memories.
2. Parallel Universes and Alternate Realities: 
Some propose that the Mandela Effect is evidence of parallel universes or alternate realities bleeding into our own. According to this theory, when timelines merge or realities overlap, discrepancies in memory arise.
3. Holographic Universe and Simulation Theory: 
Another hypothesis suggests that we may be living in a holographic universe or simulated reality. Proponents of this theory argue that glitches or errors in the simulation could cause individuals to experience different versions of events.
The Mandela Effect: An Archetypal Example of Collective False Memory
One of the most well-known and widely discussed instances of collective false memory is the Mandela Effect. Named after Nelson Mandela, this phenomenon emerged when numerous people misremembered or believed that Mandela had died during his imprisonment in the 1980s, despite the fact that he was released in 1990 and later became the President of South Africa.
The Mandela Effect gained attention through the internet and social media, leading to the discovery of other shared misremembering and sparking a global fascination with the concept.
Examples of Collective False Memories:
1. The "Luke, I am Your Father" Misquote:
 A memorable example stems from the Star Wars film series. Many people vividly recall the line "Luke, I am your father" being spoken by Darth Vader to Luke Skywalker in the iconic movie "The Empire Strikes Back." However, the actual line is "No, I am your father." This collective misquotation has permeated popular culture and demonstrates how a slight alteration in memory can lead to a widely shared false belief.
2. The "Mirror, Mirror" vs. "Magic Mirror" Conundrum: 
In the Disney film "Snow White and the Seven Dwarfs," the Evil Queen's famous line addressed to the magic mirror is commonly misremembered as "Mirror, mirror on the wall, who is the fairest of them all?" However, the correct line is "Magic mirror on the wall." This widespread misquotation highlights how collective false memories can influence our perception of popular culture references.
Possible Explanations for Collective False Memories:
1. Social Influence and Misinformation: 
Human memory is susceptible to external influences such as suggestions, media portrayals, and shared narratives. When individuals discuss and reinforce a particular memory within a group or through media platforms, it can solidify the false recollection and contribute to the creation of collective false memories.
2. Constructive Memory and Schema Theory: 
Our memories are not perfect replicas of past events but are reconstructed based on our pre-existing knowledge and schemas. Collective false memories may occur when shared schemas or cultural expectations shape the recollection of an event, leading to inaccuracies that align with the group's shared beliefs or experiences.
3. Memory Distortion and Confirmation Bias: 
Memory is malleable and subject to distortion over time. Confirmation bias, the tendency to favor information that confirms existing beliefs, can further reinforce false memories within a group, as individuals seek validation from others who share similar recollections.
The Visual Mandela Effect
The Visual Mandela Effect is a specific branch of the Mandela Effect that focuses on discrepancies between individual recollections and visual evidence. It revolves around shared memories of visual details that differ from the factual reality, leading to confusion, disbelief, and sometimes conspiracy theories.
Notable Examples
1. The Monopoly Man: 
Many people remember the iconic Monopoly Man wearing a monocle, symbolizing a stereotypical depiction of wealth and sophistication. However, in reality, the character Mr. Monopoly does not sport a monocle.
2. The Volkswagen Logo:
 Numerous individuals recall the Volkswagen logo featuring a small line or a split between the "V" and "W" letters. Despite these vivid memories, the logo has never had such a feature.
3. The Statue of Liberty:
 There is a common misconception that the Statue of Liberty holds her torch in her right hand. However, the statue's torch is, in fact, held in her left hand.
4. "Mirror, mirror on the wall": 
One of the most famous lines from Disney's Snow White is often misremembered as "Mirror, mirror on the wall." In the actual film, the Evil Queen says, "Magic mirror on the wall."
Explanations and Theories
1. Confabulation: 
Confabulation is a psychological phenomenon in which individuals fabricate information to fill gaps in their memory. The brain may reconstruct or alter memories over time, leading to discrepancies between what is remembered and reality.
2. Cultural Influence: 
Collective misinterpretation can arise from cultural references, parodies, or adaptations that reshape our perceptions of certain symbols or elements, contributing to the Visual Mandela Effect.
3. Selective Attention and Confirmation Bias: 
Our brains tend to focus on specific details while filtering out others. This selectivity, coupled with confirmation bias, can reinforce false memories as individuals seek evidence that supports their preconceived notions.
4. Priming and Suggestibility: 
External factors such as suggestions from others, media influences, or leading questions can influence our recollection of events and visuals, leading to the formation of false memories.
The Impact and Significance:
The Mandela Effect's impact extends beyond the realm of curiosity and speculation. It highlights the fallibility of human memory and challenges our understanding of reality and perception. Moreover, this phenomenon has captured the attention of marketers, psychologists, and sociologists who study the implications it may have on consumer behavior, cognitive processes, and the formation of collective identities.
In the digital age, the Mandela Effect has gained traction through social media platforms, where individuals can share and compare their memories, reinforcing collective misremembering. This amplification effect has contributed to its increasing popularity and ongoing discussions surrounding the topic.
Also, read the Night Cloacked deck