Introduction
In today's highly competitive business landscape, organizations are constantly seeking methods to enhance their processes, reduce defects, and improve overall efficiency. Six Sigma is a widely recognized methodology that has gained popularity for its ability to achieve these objectives.
What is Six Sigma
Six Sigma is a data-driven, disciplined methodology aimed at reducing defects, minimizing variations, and enhancing overall process efficiency. It was developed by Motorola in the 1980s and later popularized by companies like General Electric (GE). The term "Six Sigma" refers to a statistical concept that measures process capability.
It signifies a level of quality where the occurrence of defects is extremely low, roughly equivalent to 3.4 defects per million opportunities.
The Core Principles of Six Sigma
1. Focus on Customers:
Six Sigma emphasizes the importance of understanding customer requirements and aligning process improvement efforts to meet or exceed those expectations.
2. Data-Driven Approach: S
ix Sigma relies heavily on data analysis to identify problems, measure process performance, and make data-based decisions rather than relying on assumptions or guesswork.
3. Process Improvement:
The methodology aims to enhance existing processes by identifying and eliminating defects, reducing variation, and optimizing performance. This involves defining measurable goals, analyzing data, implementing improvements, and sustaining the gains.
The Six Sigma Methodologies
Six Sigma employs two primary methodologies for process improvement: DMAIC and DMADV.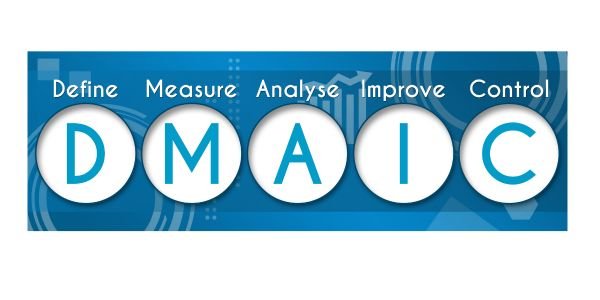 1. DMAIC (Define, Measure, Analyze, Improve, Control):
DMAIC is the most commonly used methodology in Six Sigma. It is designed to improve existing processes by systematically following five key steps:
– Define: Clearly articulate the problem, project goals, and customer requirements.
– Measure: Collect and analyze data to establish the current process performance and identify areas for improvement.
– Analyze: Identify the root causes of defects or inefficiencies and prioritize improvement opportunities.
– Improve: Develop and implement solutions to address the identified issues and enhance process performance.
– Control: Establish control mechanisms to sustain the improvements and prevent the recurrence of problems.
2. DMADV (Define, Measure, Analyze, Design, Verify):
DMADV, also known as DFSS (Design for Six Sigma), is utilized when designing new processes or products. It follows five stages:
– Define: Clearly articulate customer requirements, project goals, and the scope of the design process.
– Measure: Gather data to quantify customer needs and expectations.
– Analyze: Analyze the data to identify critical characteristics and determine design specifications.
– Design: Develop detailed process or product designs that meet customer requirements.
– Verify: Validate the design through testing, simulations, and pilot runs to ensure it meets or exceeds customer expectations.
Benefits and Applications of Six Sigma
Implementing Six Sigma methodologies can yield numerous benefits for organizations:
1. Enhanced Quality:
By reducing defects and variations, Six Sigma improves the quality of products and services, leading to increased customer satisfaction.
2. Increased Efficiency:
Six Sigma identifies and eliminates waste, streamlines processes, and improves overall operational efficiency, resulting in cost savings and faster cycle times.
3. Data-Driven Decision Making:
Six Sigma relies on data analysis, enabling organizations to make informed decisions based on measurable metrics rather than subjective opinions.
4. Employee Engagement:
Six Sigma involves cross-functional teams, fostering collaboration, and empowering employees to contribute to process improvement initiatives.
5. Competitive Advantage:
Implementing Six Sigma enables organizations to differentiate themselves by consistently delivering high-quality products and services, thereby gaining a competitive edge in the marketplace.
Six Sigma can be applied to various industries, including manufacturing, healthcare, finance, logistics, and service-oriented sectors, among others. Its adaptable nature allows organizations to tailor the methodology to suit their specific needs and challenges.
Also, read DevOps