In an era where education holds the key to unlocking one's potential, scholarships play a crucial role in ensuring equal opportunities for all students. One such initiative that aims to bridge the gap and empower deserving students is the Aikyashree Scholarship.
Purpose of Aikyashree Scholarship
The Aikyashree scholarship, launched by the Government of West Bengal, India, is an inclusive initiative designed to provide financial assistance to meritorious students belonging to economically disadvantaged backgrounds. The scholarship aims to support students from the state in pursuing higher education and achieving their academic aspirations.
Eligibility Criteria
To be eligible for the Aikyashree scholarship, students must fulfill the following criteria:
a. Residence: Applicants must be permanent residents of West Bengal.
b. Educational Level: The scholarship is available for students studying at various educational levels, including primary, secondary, higher secondary, undergraduate, and postgraduate courses.
c. Income Criteria: Students' family income should fall within the specified limits, as determined by the scholarship authorities.
d. Academic Performance: Applicants must demonstrate strong academic performance and maintain a minimum required percentage or grade point average (GPA).
Types of Aikyashree Scholarships
The Aikyashree scholarship offers various categories based on the level of education:
a. Pre-Matric Scholarship: This scholarship supports students studying in classes 9 and 10.
b. Post-Matric Scholarship: Designed for students pursuing higher secondary, undergraduate, and postgraduate courses.
c. Merit-Cum-Means Scholarship: Aimed at providing financial assistance to students pursuing technical and professional courses at the undergraduate and postgraduate levels.
Benefits and Coverage
The Aikyashree scholarship offers numerous benefits to the recipients, including:
a. Financial Assistance: The scholarship provides financial support to cover educational expenses, such as tuition fees, textbooks, stationery, and other related costs.
b. Maintenance Allowance: Selected students also receive a monthly maintenance allowance to cover living expenses.
c. Renewal Option: The scholarship can be renewed for subsequent years based on academic performance and adherence to the renewal guidelines.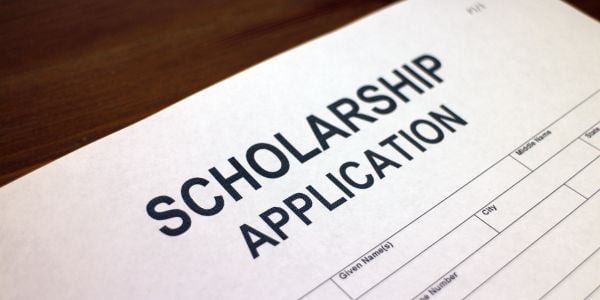 Official Website to Apply
Official Website is http://wbmdfcscholarship.org/
a. Home Page: The homepage usually provides an overview of the Aikyashree scholarship program, highlighting its objectives and benefits. Important announcements or updates may also be displayed here.
b. Scholarship Categories: Look for sections that categorize the scholarship options based on educational levels, such as pre-matric, post-matric, and merit-cum-means scholarships. Click on the relevant category to access specific information.
c. Eligibility Criteria: Find the eligibility criteria section to understand the requirements for each scholarship category. This will help you determine your eligibility before proceeding with the application.
d. Application Process: Locate the section that outlines the step-by-step application process. It may include instructions, guidelines, and downloadable application forms.
e. Documents Required: Take note of the documents and certificates you need to submit along with your application. This section will guide you in gathering and preparing the necessary paperwork.
f. FAQ and Helpdesk: Look for a Frequently Asked Questions (FAQ) section that addresses common queries. Additionally, note any contact information or helpdesk details provided for further assistance.
4. Applying for the Aikyashree Scholarship
To apply for the Aikyashree scholarship on the official website, follow these general steps:
a. Registration: Click on the "Register" or "New User" button to create a new account on the scholarship portal. Provide the required information, such as your name, email address, and contact details. Make sure to choose a strong password.
b. Login: Once you have successfully registered, use your credentials to log in to the scholarship portal.
c. Application Form: Access the appropriate scholarship category and locate the application form. Fill in the form accurately, providing all the necessary details, including personal information, academic records, income details, and contact information.
d. Upload Documents: Follow the instructions to upload the required documents, such as income certificates, academic transcripts, photographs, and any other specified paperwork. Ensure that you scan or capture clear, legible copies of the documents.
e. Review and Submit: Before submitting your application, review
all the entered details and attached documents for accuracy. Make any necessary edits or corrections, if applicable. Once you are satisfied, submit your application.
f. Confirmation and Tracking: After submitting your application, you may receive a confirmation message or reference number. Keep this information safe for future reference. You can also track the status of your application through the official website.
Impact and Success Stories
The Aikyashree scholarship has significantly impacted the lives of numerous students by enabling them to pursue higher education despite financial constraints. Many beneficiaries of the scholarship have gone on to achieve academic excellence and contribute to society in various fields.
The scholarship has not only increased access to education but has also empowered students to become agents of change, fostering a more equitable society.
Also, read Siddharth University