Introduction:
When it comes to luxury vehicles, BMW stands out as one of the top contenders, combining style, performance, and cutting-edge technology. If you've ever dreamed of owning a BMW tailored precisely to your preferences, the BMW Configurator is the key to personalizing your dream car.
What is the BMW Configurator?
The BMW Configurator is an online tool that allows you to customize your BMW vehicle according to your unique tastes and requirements. It provides a user-friendly interface where you can explore various BMW models, select different trims, choose colors, add optional packages, and personalized features to create your ideal car.
How Does the BMW Configurator Work?
Using the BMW Configurator is a seamless and intuitive experience. Here's a step-by-step breakdown:
Step 1: Choose Your Model
– Start by selecting your preferred BMW model from the available options. Whether it's a sporty sedan, a versatile SUV, or an exhilarating sports car, you'll find a wide range of models to suit your desires.
Step 2: Select Your Trim
– Once you've chosen your model, explore the different trim levels to find the one that aligns with your desired level of luxury, performance, and features.
Step 3: Customize Exterior and Interior
– The BMW Configurator enables you to choose the color, wheels, and exterior styling elements that match your preferences. Inside the vehicle, you can personalize the upholstery, dashboard trim, and other interior features to create a truly unique driving environment.
Step 4: Add Optional Packages
– Enhance your BMW's capabilities by selecting from various optional packages. These may include technology packages, safety features, performance enhancements, or convenience options, allowing you to tailor your vehicle to your exact needs.
Step 5: Explore Accessories
 – The BMW Configurator also offers a wide range of accessories and lifestyle products to complement your vehicle. From roof racks and bike carriers to high-quality merchandise, you can find everything you need to enhance your BMW ownership experience.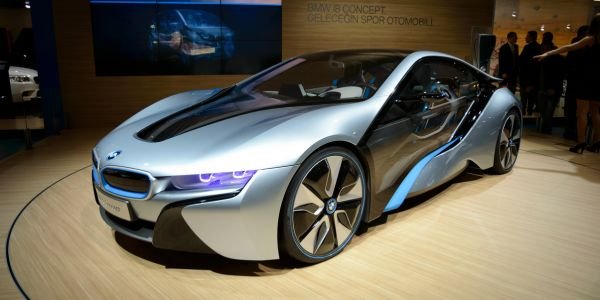 Benefits of Using the BMW Configurator:
Utilizing the BMW Configurator provides numerous advantages:
a. Personalized Experience
– With the BMW Configurator, you have complete control over customizing your car to match your preferences. You can experiment with different combinations until you find the perfect configuration that reflects your style and taste.
b. Visualization
– The Configurators interactive visualizer allows you to see your selections in real-time, providing a realistic representation of how your customizations will look. This visualization helps you make informed decisions and ensures that you're satisfied with the end result.
c. Transparency
– The BMW Configurator provides transparent pricing for each customization option, allowing you to keep track of the costs as you build your dream car. This ensures there are no surprises during the buying process.
d. Time-Saving
– Instead of visiting multiple dealerships or browsing through catalogs, the BMW Configurator saves you time by consolidating all customization options in one convenient online platform. You can explore various combinations at your own pace and convenience.
e. Preparing for Purchase
– Once you've finalized your personalized BMW configuration, you can save, share, or print the details. This makes it easier to communicate your preferences to a BMW dealership and facilitates a smoother purchasing process.
Tips for Using the BMW Configurator Effectively:
To maximize your experience with the BMW Configurator, keep these tips in mind:
To ensure a smooth and hassle-free experience when accessing the BMW Configurator, consider the following tips:
a. Choose the Correct Country or Region:
BMW has different websites for various countries or regions. Make sure you select the correct one to access the BMW Configurator that is tailored to your location.
b. Update Your Browser and Clear Cache:
To optimize your browsing experience and ensure the BMW Configurator functions properly, keep your web browser updated and clear the cache regularly. This helps prevent any technical issues that may interfere with accessing or using the Configurator.
c. Explore Mobile Compatibility:
If you prefer to use your mobile device, check if the BMW Configurator is compatible with mobile browsers or if there is a dedicated mobile app available. This allows you to access the Configurator conveniently from your smartphone or tablet.
d. Contact BMW Customer Support:
If you encounter any difficulties or need assistance with finding the correct website address for the BMW Configurator, don't hesitate to reach out to BMW's customer support. They can provide guidance and direct you to the appropriate website.
BMW Configurator Website Addresses
1. BMW Configurator Website Addresses:
To access the BMW Configurator, you have several options depending on your location and the BMW website for your specific country. Here are some common website addresses associated with the BMW Configurator:
a. Main BMW Website:
The official BMW website is often the starting point for accessing the BMW Configurator. Depending on your region, the main website address may vary. For example, in the United States, the official BMW website can be accessed at www.bmwusa.com.
b. Localized BMW Websites:
BMW has dedicated websites for specific countries or regions to provide localized information and services. These websites often host the BMW Configurator tool. For instance, in the United Kingdom, the BMW UK website can be found at www.bmw.co.uk.
c. Subdomains or Direct URLs:
In some cases, the BMW Configurator may have its own subdomain or a direct URL separate from the main website. These subdomains or direct URLs are designed to streamline the customization process. For example, in Germany, you can access the BMW Configurator directly via www.bmw.de/konfigurator.
d. BMW India Official Website:
The official BMW India website is an excellent starting point for accessing the BMW Configurator. You can visit it at www.bmw.in. This website provides comprehensive information about BMW models, dealerships, services, and the Configurator tool itself.
-Configurator Section on BMW India Website:
Within the BMW India website, there is a dedicated section for the BMW Configurator. You can find it by navigating to the "Configurator" or "Build Your BMW" section. This area of the website will guide you to the Configurator tool, allowing you to begin customizing your BMW.
– Direct Configurator URL:
In some cases, BMW may have a direct URL specifically for the Configurator tool in India. To access it directly, you can try entering www.bmw.in/configurator or a similar URL variation into your browser's address bar. This method bypasses the main website and takes you directly to the Configurator.
Start your journey towards owning your dream car today with the BMW Configurator!
Also, read the 2023 toyota camry configurations