Computer literacy has become an essential skill. Whether it's sending an email, accessing information online, or even performing simple tasks like word processing, a basic understanding of computer operations is invaluable. Recognizing this need, various institutions worldwide have introduced fundamental courses in computer concepts. Among them is the CCC, or the "Course on Computer Concepts."
Introduction to CCC:
The Course on Computer Concepts (CCC) is a certification course that aims to provide individuals with a rudimentary knowledge of computers and IT. It equips learners with skills that allow them to perform basic computer operations, ensuring that they can operate a computer system confidently in their day-to-day lives and professional environments.
Importance of the CCC:
In today's digital-centric world, almost every profession requires some level of computer usage. From creating presentations and reports to analyzing data or managing projects, computer proficiency is crucial. The CCC serves as an initial stepping stone, ensuring that individuals:
Understand the basics of computing.
Can use word processing software, spreadsheets, and the internet efficiently.
Become more employable in various sectors that rely on computer usage.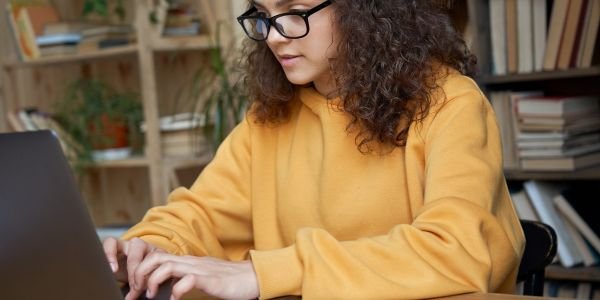 CCC Curriculum:
The CCC curriculum is structured to provide a holistic understanding of basic computer operations. Here's a breakdown of its modules:
Introduction to Computer: Covers the basics, including the evolution of computers, their components, and operating principles.
Introduction to Operating System: Familiarizes students with various operating systems and their basic functions, such as file management, directory structures, and user interfaces.
Word Processing: Introduces popular word processing software, teaching students how to create, format, and manage documents.
Spreadsheet: Provides insights into spreadsheet software, assisting students in creating, editing, and managing spreadsheets for tasks like budgeting and data analysis.
Introduction to Internet and WWW (World Wide Web): Offers a comprehensive understanding of the Internet, its services, and the basics of web browsers.
Communication and Collaboration: Highlights the importance of email and instant messaging, teaching students how to effectively communicate and collaborate using digital platforms.
Presentation Software: Guides students through creating compelling presentations using popular software, from adding slides to incorporating multimedia elements.
Application of Digital Financial Services: Introduces digital financial tools and services, emphasizing their importance in the modern financial ecosystem.
| Module | Topics Covered | Description/Details |
| --- | --- | --- |
| Introduction to Computer | – Basics of Computer – Hardware/Software – Applications of Computer | Familiarizing students with fundamental computer concepts, hardware components, software applications, and their general uses. |
| Introduction to Operating System | – Types of Operating System – File management – Basics of Windows/Linux/Mac OS | Introduces the functions of an operating system, managing files, and using popular OS platforms. |
| Word Processing | – Basics of Word Processing – Formatting Text – Creating Tables/Graphics | Hands-on training on popular word processing tools like MS Word. |
| Spreadsheet | – Basics of Spreadsheets – Formulas – Charts and Graphs | Teaches students to use spreadsheet tools, typically focusing on MS Excel or equivalent software. |
| Presentation Software | – Basics of Presentation Software – Creating Slides – Using Transitions/Animations | Introduction to software like MS PowerPoint, teaching students to create professional presentations. |
| Introduction to Internet | – Basics of Internet & WWW – Search Engines – Email, Chat, Video Conferencing | Exploring the internet, its utilities, using search engines effectively, and communication tools. |
| WWW and Web Browsers | – Web Browsing Software – Surfing the Web – Downloading from Web – Basics of Online Transactions | Delving deeper into using browsers, safe and efficient surfing, and initiating online transactions. |
| Communication & Collaboration | – Basics of Email – Instant Messaging – Online Collaboration Tools | Hands-on training on popular email platforms, IM tools, and cloud-based collaboration software. |
| Making Small Applications | – Basics of Programming – Algorithm & Flowcharts – Introduction to Databases | Gives a brief idea about programming, creating algorithms, flowcharts, and basic database concepts. |
CCC curriculum
This table is a broad representation of a typical CCC curriculum. Depending on where the course is taken, there might be variations or additional modules.
Examination:
The CCC examination tests students on their grasp of the aforementioned modules. The examination:
Is conducted online.
Consists of 100 objective-type questions.
Allocates 1 mark for each question, with a total of 100 marks.
Has a duration of 90 minutes.
Requires a minimum of 50 marks to pass.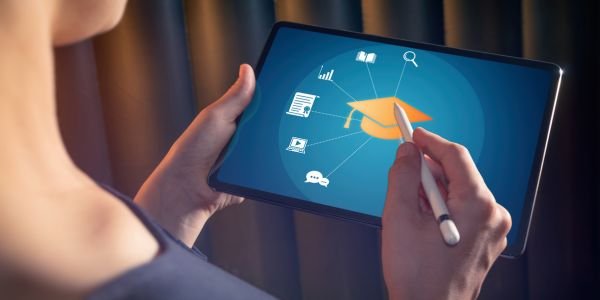 Benefits of Pursuing CCC:
There are several advantages of acquiring a CCC certification:
Enhanced Employment Opportunities: Many employers now consider basic computer proficiency as a prerequisite. CCC certification showcases your foundational knowledge and skills, potentially increasing your employability.
Confidence in Computer Operations: With the training and knowledge gained through CCC, individuals can confidently navigate various computer applications and the internet.
Foundation for Advanced Courses: The CCC serves as an excellent foundation for individuals aiming to delve deeper into specific areas of IT and computing.
Digital Literacy: In the digital age, where services, communication, and even financial transactions are increasingly moving online, CCC ensures individuals are not left behind and can comfortably interact with digital platforms.
The Course on Computer Concepts (CCC) is more than just a basic computer course. It's a ticket to the digital world, ensuring that individuals, regardless of their profession or age, can competently use computers and navigate the digital landscape.
As technology continues to weave itself into the fabric of our daily lives, courses like the CCC become indispensable, ensuring that no one is left behind in the digital revolution. Whether you're looking to enhance your career prospects, bolster your resume, or simply become more comfortable with technology, the CCC provides the foundational knowledge to achieve those goals.
Also, read Kranz anatomy